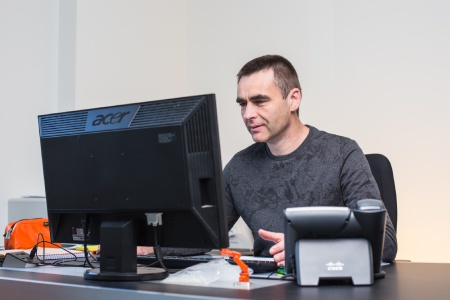 –

Engineering and proof of concept 

–
Risk and feasibility management
Our "catalogue" solutions do not meet your needs? We can offer you "on demand" solutions. Mach'Tel has all the experience and talent to offer you a special machine according to your needs.
We manage your request in the form of a preliminary project. We quickly assess the risks of the project, including of course its feasibility.
Depending on these elements, we may have to carry out a more detailed pre-study which will be invoiced. The modalities will obviously be decided in consultation with you.
Objectives of the pre-study
Remove technical doubts and validate expected performance
Remove financial doubts by refining the budget
If necessary, validate certain project partners and/or equipment
In the end, respond to all the risks that have been removed to secure the project and validate a commercial offer that satisfies the client's specifications.
Modern tools at your disposal
We manage this pre-project phase as a project in its own right.
To this end, we can provide :
Our pre-sales engineers
Our mechanical design office
Our automation and robotics design office
Our test benches
Our virtual reality bench (at UNISTA)
Our collaborative project management platform MONDAY
Our touch screens for collaborative design