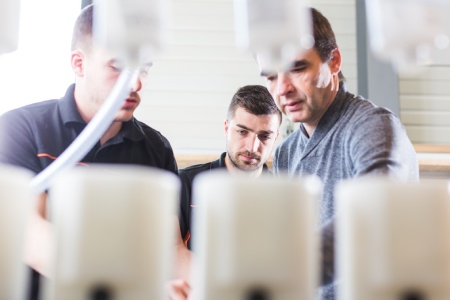 Even the best industrial machine is nothing without a good driver and good maintenance. It is its operators and maintenance technicians who will ultimately make it a high-performance and efficient machine over time.
This is why, before delivery and on site, U2 Robotics sets up training sessions:
A pre-delivery training session has the advantage of having a continuous presence, without production pressure and in another context. This session creates a link between the U2 technicians and the team that will be in charge of the installation.
The next session is the one on site after the implementation. It allows for a training session with more exchange and answers to specific questions
The surveillance cameras associated with the OS package also provide concrete training support
We also offer additional training sessions throughout the life of the machine.
U2 is at your side before, during and after the delivery of the machine.