Bottle sorter CC is a rotary bottle distribution (unscrambler) for all bottle size under 500ml with 1 robot and speed capacity up to 60 bpm.
With or without bottles orientation, this automatic plastic bottle sorting machine is easily emptying for product changeover. Changeover within less than 2 min.
Creation of futur bottle format could be done by you! Discover this compact equipement low foot print.
Containers bulk-fed in hopper (manually or automatically)
Deposit on:
Vaccum conveyor
In pucks
Magnetic conveyor
Technical characteristics of the automatic plastic bottle sorter






–

Components parts of the flexible sorting system for plastic bottles

–
Bin feeder with lift conveyor
Product transfer carousel
Camera and lighting system
Integrated backlight illuminator
1 robot
Machine frame and machine CEE standard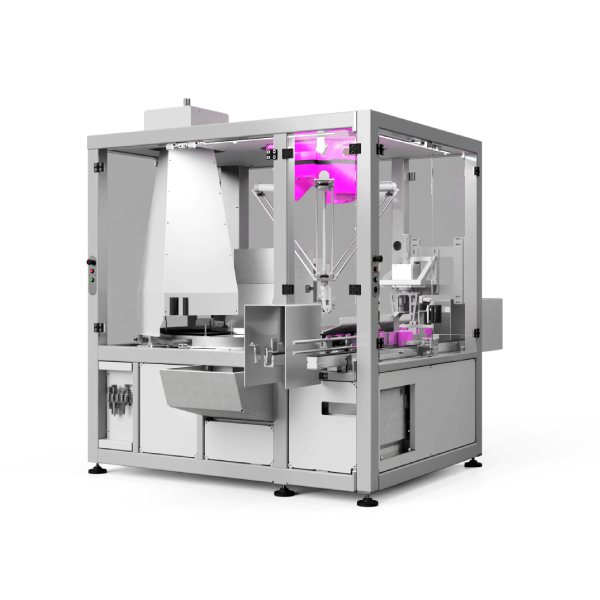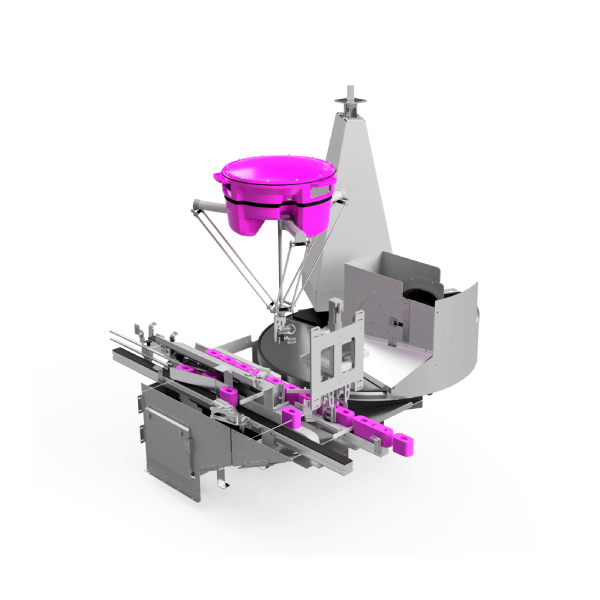 –

Standard options of the automatic sorting machine for plastic bottles

–
Deposit in pucks with puck transfer gestion
Asymmetrical containers
Bottle dust removal
Containers marking (printing, graving, …)
Vacuum belt conveyor