Part sorter L1 is a linear bottle distribution (unscrambler) for large range of componants with 1 robot and speed capacity up to 40 bpm.
With or without bottles orientation, this automatic plastic bottle sorting machine is easily emptying for product changeover. Changeover within less than 2min.
Creation of futur bottle format could be done by you!
Containers bulk-fed in hopper (manually or automatically)
Deposit on:
Vaccum conveyor
In pucks
3D printing parts
Technical characteristics of the automatic part sorting machine





–

Components parts of part sorting machine

–
Bin feeder with lift conveyor
Product transfer linear
Camera and lighting system
1x 6 axis robots
Machine frame and machine CEE standard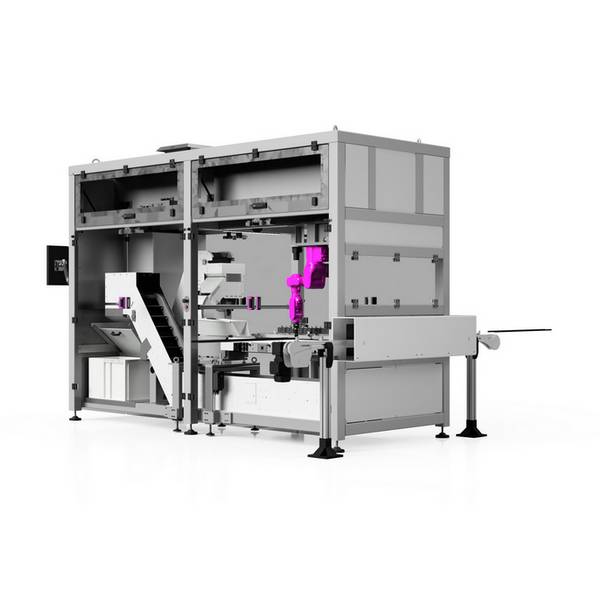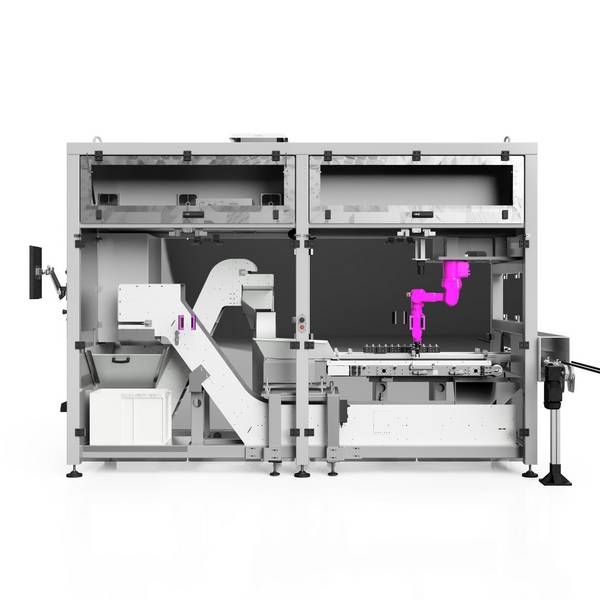 –

Standard options of part sorter

–
Deposit in pucks with puck transfer gestion