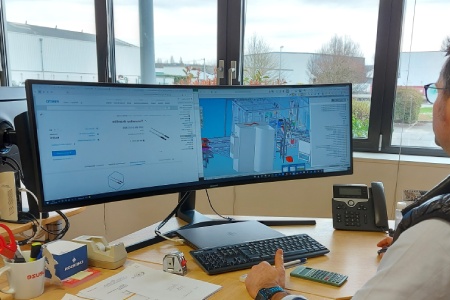 Managing spare parts has never been easier !
In order to facilitate the use of the machine and its maintenance, we have developed a tool that allows you to see your machine in 3D with exploded views, piece by piece.
With this software, you can send a quote request to UNISTA with the list of parts that you have previously selected.
The use of Smart Part is intuitive. It allows easy access and download of all necessary drawings.
Now managing your spare parts will only take a few minutes!